Finity
UI
Tailwind + Alpine + Vite — Car Dealer UI Kit
Finity is a well designed Tailwind CSS Car dealer / retailer template that will help you jumpstart your development project seamlessly.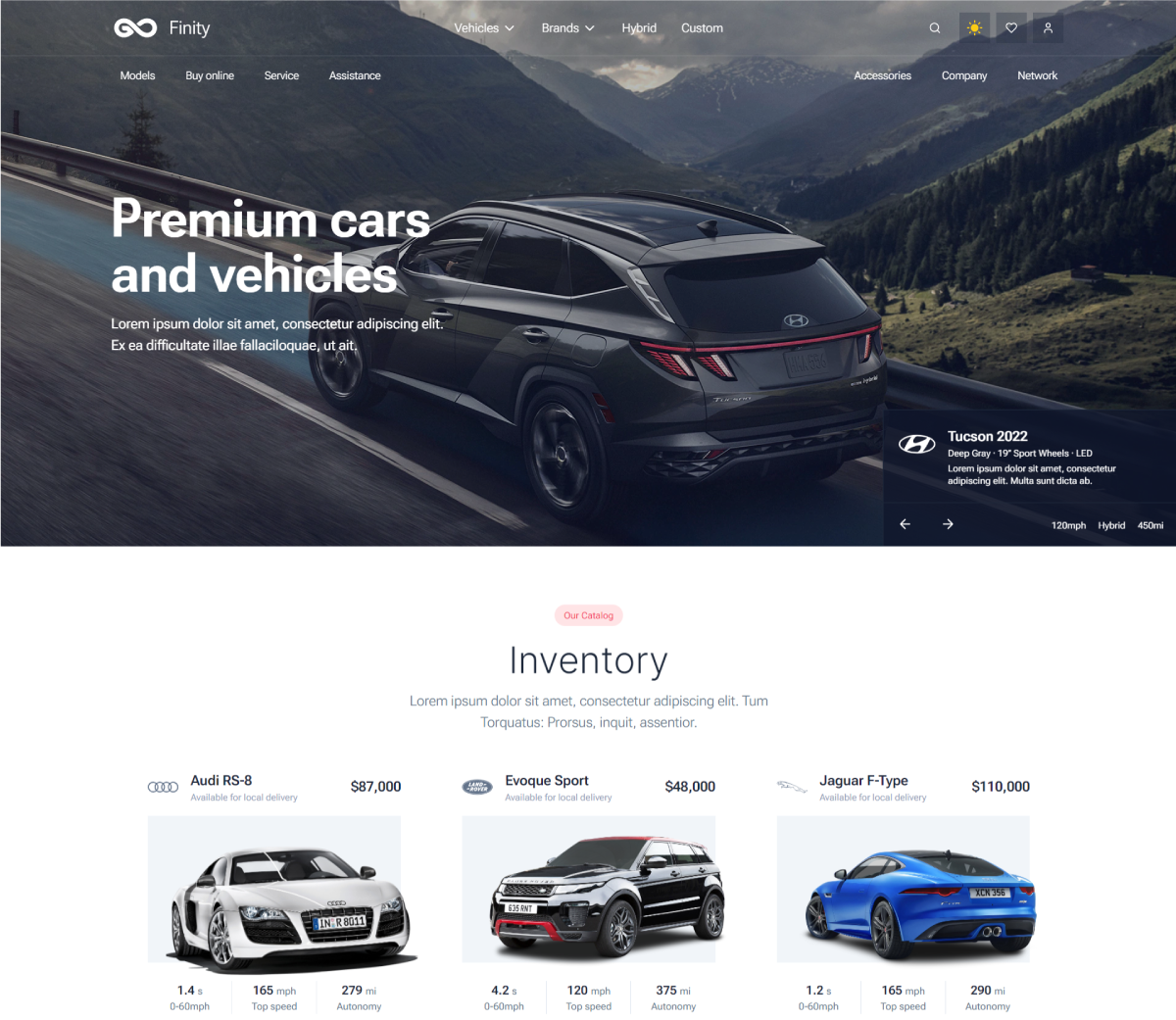 Built with
Although it is an HTML template, Finity relies on powerful stacks like Alpine JS v3.x and Tailwind as a CSS implementation, making you able to build beautiful apps.
Features
Finity ships with a lot of features to make your developer and customer experiences as nice as possible, without the hassle and unecessary effort.
Modern UI
A clean, well designed and well integrated UI for your app.
Clean code
A clean code structure is there to help you with your workflow.
Native dark mode
Finity uses native CSS variables and makes theming super easy.
RTL support
Finity supports RTL based layouts, thanks to Tailwind CSS.
GitHub access
We grant you access to the private GitHub repo for live updates.
Lifetime updates
You're entitled to receive lifetime updates for this product.
Documentation
An extensive documentation helps you setting up everything.
Support
A dedicated customer support portal to post your requests.
Demo Pages
Finity ships with 14 superb demo pages to help you get started as fast as possible, and build an outstanding and memorable project.
FAQs
You probably already have a lot of questions. You can open a support ticket, or read some answers to the most common questions asked by our customers.